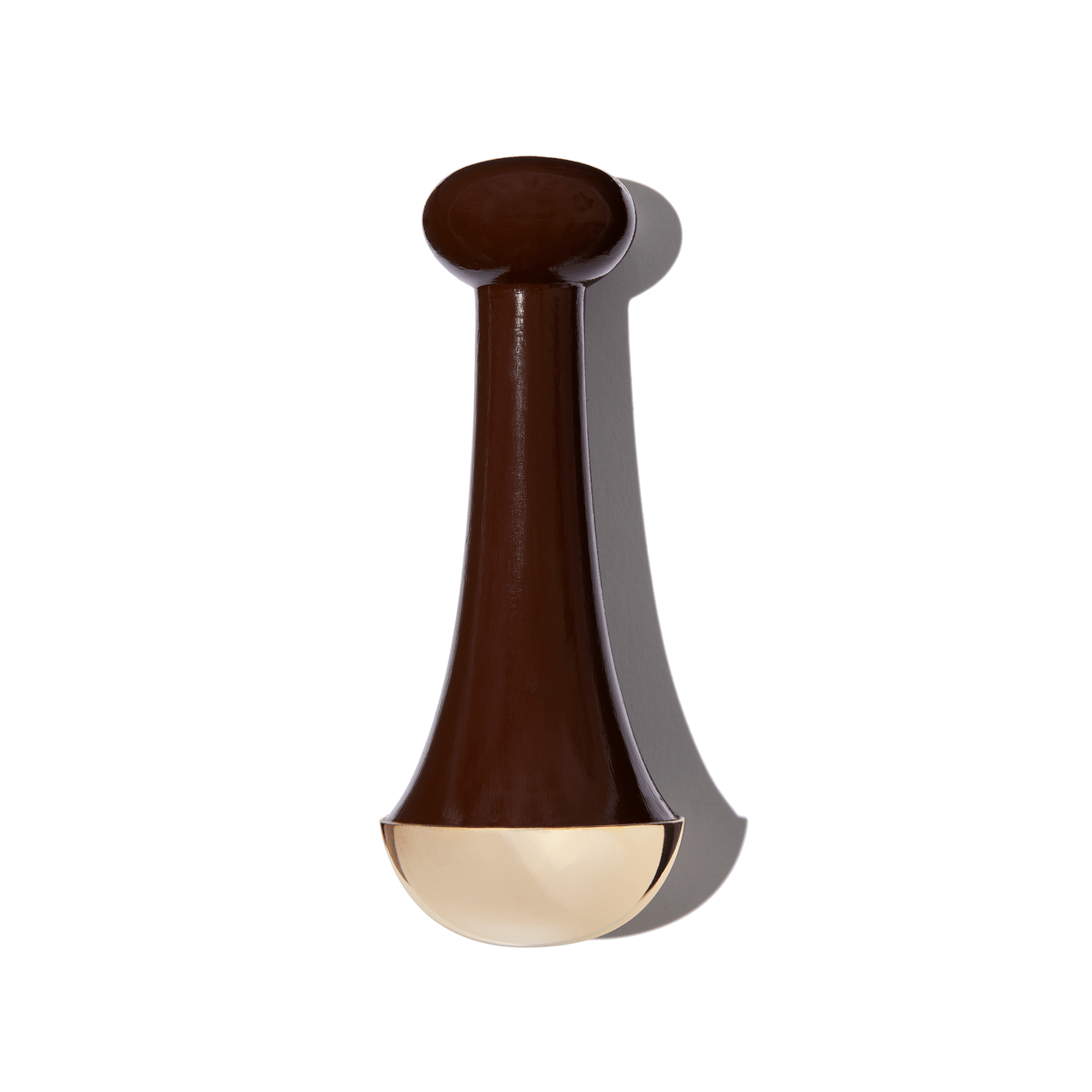 Kansa Wand: Detoxifying Facial Massage Tool
Kansa Wand
A facial tool to help depuff and soften the appearance of fine lines, and stimulate energy flow. Reveal your inner glow with a weekly facial massage.
Why You Need This
Used by practitioners of Ayurveda for centuries, the pure Kansa, a sacred mix of copper and tin, and balances skin's pH to help calm irritation and redness.
RANAVAT Real Results
In a consumer perception study of 33 participants:
After 1 Use:
97% agree skin feels stimulated and refreshed
82% agree skin feels soothed and calmed
After 4 Weeks of Use:
100% agree skin appears healthy and radiant
85% agree under eyes have been depuffed
85% agree skin feels balanced
82% agree skin appears firmer
FAQ's
How Do I Maintain The Kansa Wand?
For daily care, simply wipe the wand after each use or use soap and water only on the metal part. For a deeper clean, create a paste with tea tree oil and fuller's earth clay.
What Is The Kansa Wand Made Of?
The Kansa Wand is strategically hand-crafted with the utilization of kansa metal to drastically improve skin in the form of detoxification and purification.
What Skin Benefits Can I Expect?
With immediate use you may visually see toxins leaving the skin in the form of grayness, which is an indication of your skin's pH balancing. With continued use the skin will appear more supple, firm, and sculpted.
How to Use
Use weekly with an oil-based product like our Radiant Rani Brightening Saffron Serum (sold separately).
-Gently massage the forehead, jaw muscles, and cheekbones for 10 to 15 minutes.
-A gray tint on skin may develop, indicating that acids are being released to detoxify skin—this will rinse off with warm water.
Ingredients
100% teak wood handle with a base of pure kansa (copper + tin) 
REAL RESULTS
AFTER 4 WEEKS:
---
100%
agree skin appears healthy and radiant
*In a consumer perception study of 33 participants
BEFORE USE
AFTER 4 WEEKS
Ways to Enhance Your Ritual
The South Asian Blowout
"This potent serum meets oil works wonders on dry ends."
FORBES
"I noticed the difference—smoother, softer, bouncier hair—the first time I tried them."
GOOP
"...the first Ayurvedic shampoo and conditioner that is clinically tested to regenerate and transform hair beginning at the root of hair health to the scalp."
THE ZOE REPORT