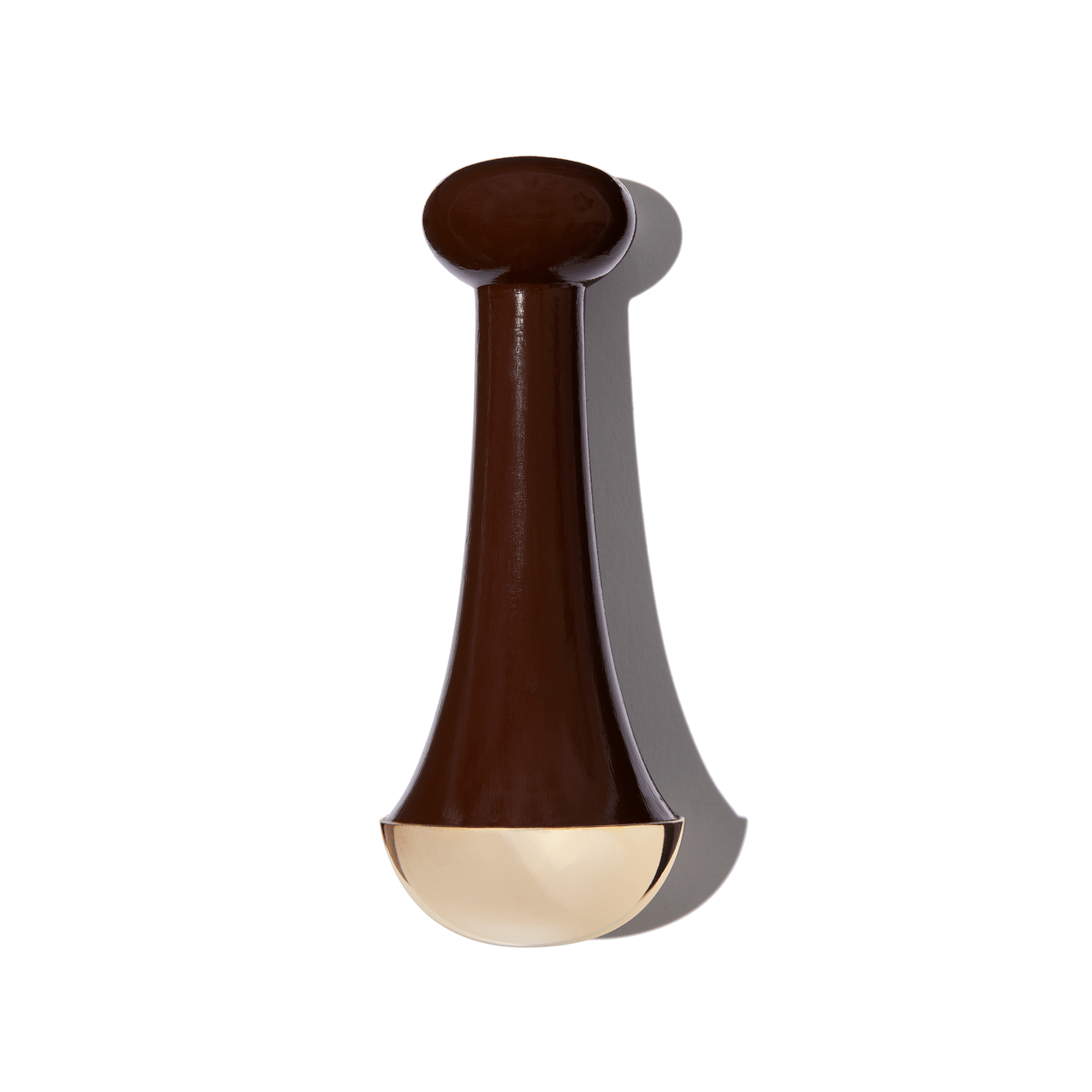 Kansa Wand: Detoxifying Facial Massage Tool
Re-energize your skin with a pure Kansa, a sacred mix of copper and tin that is known to balance pH to help calm the appearance of irritation and redness. Use 2-3x/week to soften the look of lines, re-energize your skin and reveal your inner glow. The wand is hand made in Rajasthan India by 6th generation Kansa artisans.
Consumer Results after 1 use:
97% agree skin feels stimulated and refreshed
90% felt skin is soothed and calm
*a consumer perception study of 33 participants
Ingredients
Kansa Wand: Detoxifying Facial Massage Tool  
100% teak wood handle with a base of pure kansa (copper + tin) 
Kansa: Detoxify Your Skin
GOOD FOR

All skin types including acne prone

Optimized For

pH balancing, Fine Lines, Correcting Troubled Skin

Feels LIKE

A Royal Ritual

FYI

Handmade in India by 6th generation artisans
HOW TO USE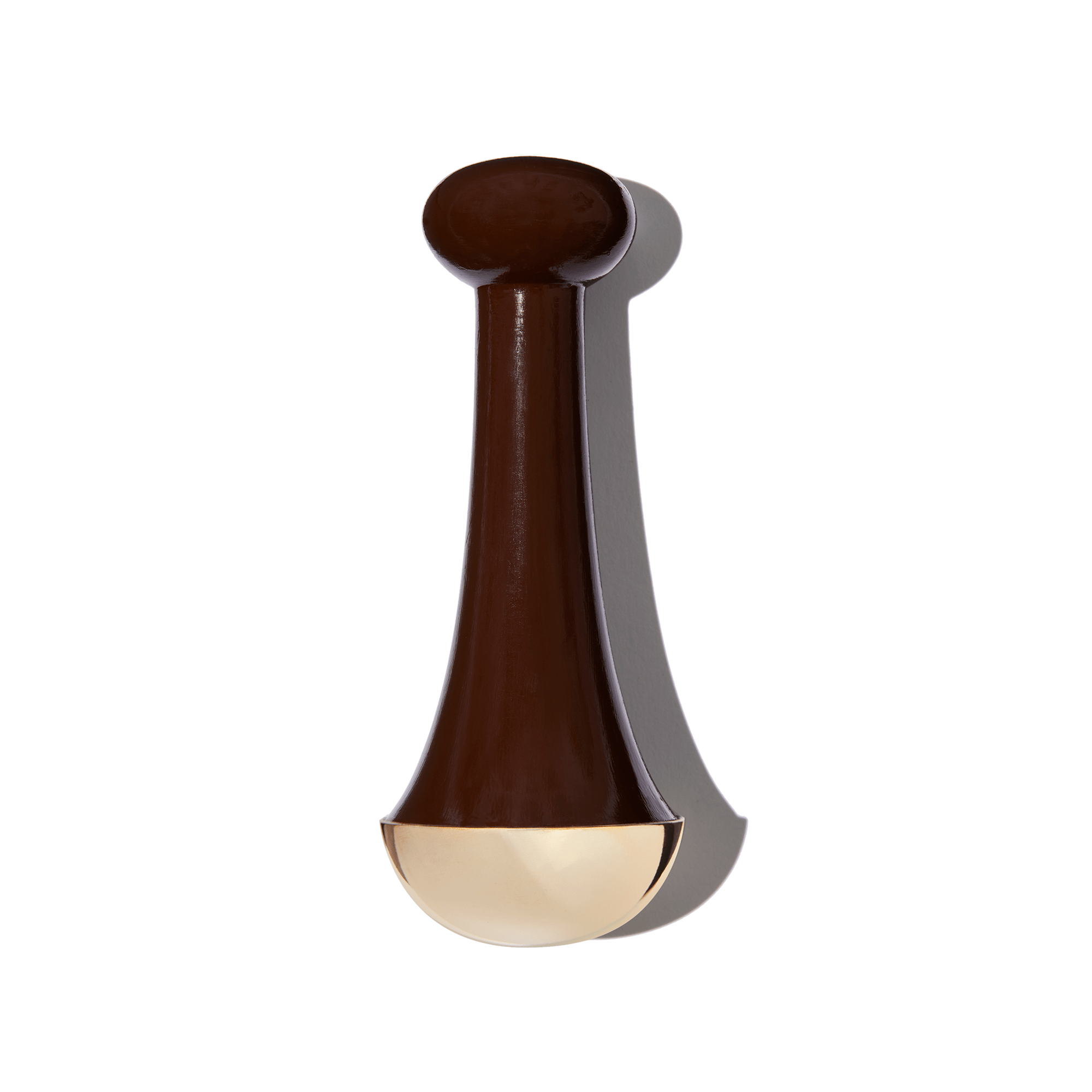 Kansa Wand
Massage your face and neck in circular motions, focusing on areas with increased tension. There are no rules!
APPLICATION
Gently massage the forehead, jaw muscles, and cheekbones for 10 to 15 minutes. A gray tint on skin may develop, indicating that acids are being released to detoxify skin—this will rinse off with warm water.
Will Your Skin Turn Grey?!
The Kansa Wand is like a mood ring for your face. It turns grey as the serum oxidizes if your skin pH balance is off.
The grey residue can easily be wiped and will not leave a trace!
If you do not see any grey on your skin, don't worry- it means your skin is balanced. The wand is still working its magic through the massage and detoxification process.
The Kansa Wand: 4 Ways to Use
The Kansa Wand: Tones, Lifts, Detoxifies
1. Create small circles up the side of the face towards the temples.
2. Sculp towards the cheekbone
3. Run the wand under eye up to the temples
4. Start above the brow and move outwards towards the temple
Notice your face structure is more defined and your skin more balanced. Wipe any grey on your skin.
Simply wipe your wand with a cloth for storage as the copper is naturally anti-bacterial.
Kansa Wand vs Gua Sha
While both tools are part of traditional beauty rituals, they serve very different purposes. The Kansa Wand is known for its detoxifying capabilities and allows you to move in circular motions, warming the skin and drawing out toxins.
The Gua Sha is a sclupting tool known for lymphatic drainage. Both tools have value and can be used in your skincare ritual!
"This potent serum meets oil works wonders on dry ends."
FORBES
"I noticed the difference—smoother, softer, bouncier hair—the first time I tried them."
GOOP
"...the first Ayurvedic shampoo and conditioner that is clinically tested to regenerate and transform hair beginning at the root of hair health to the scalp."
THE ZOE REPORT