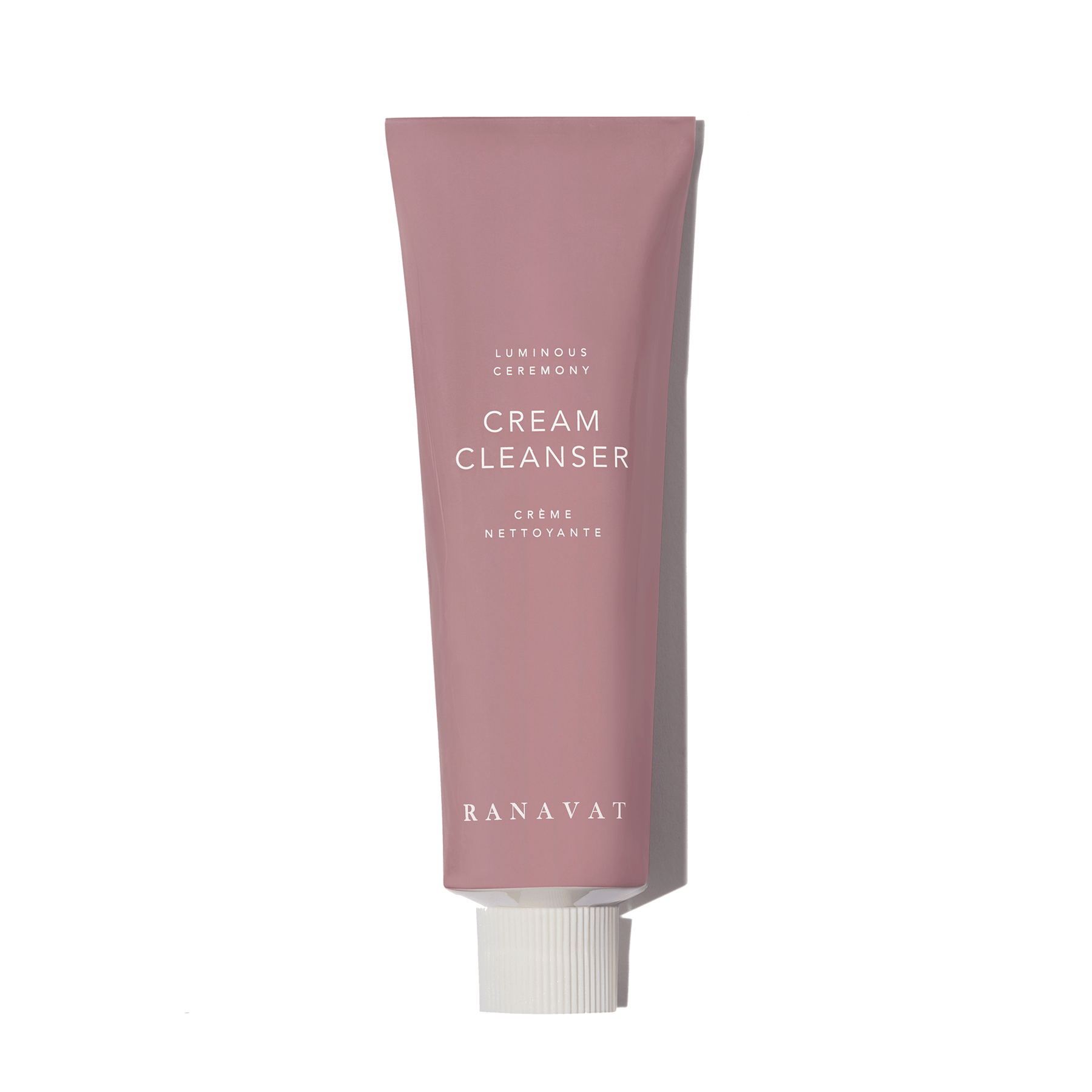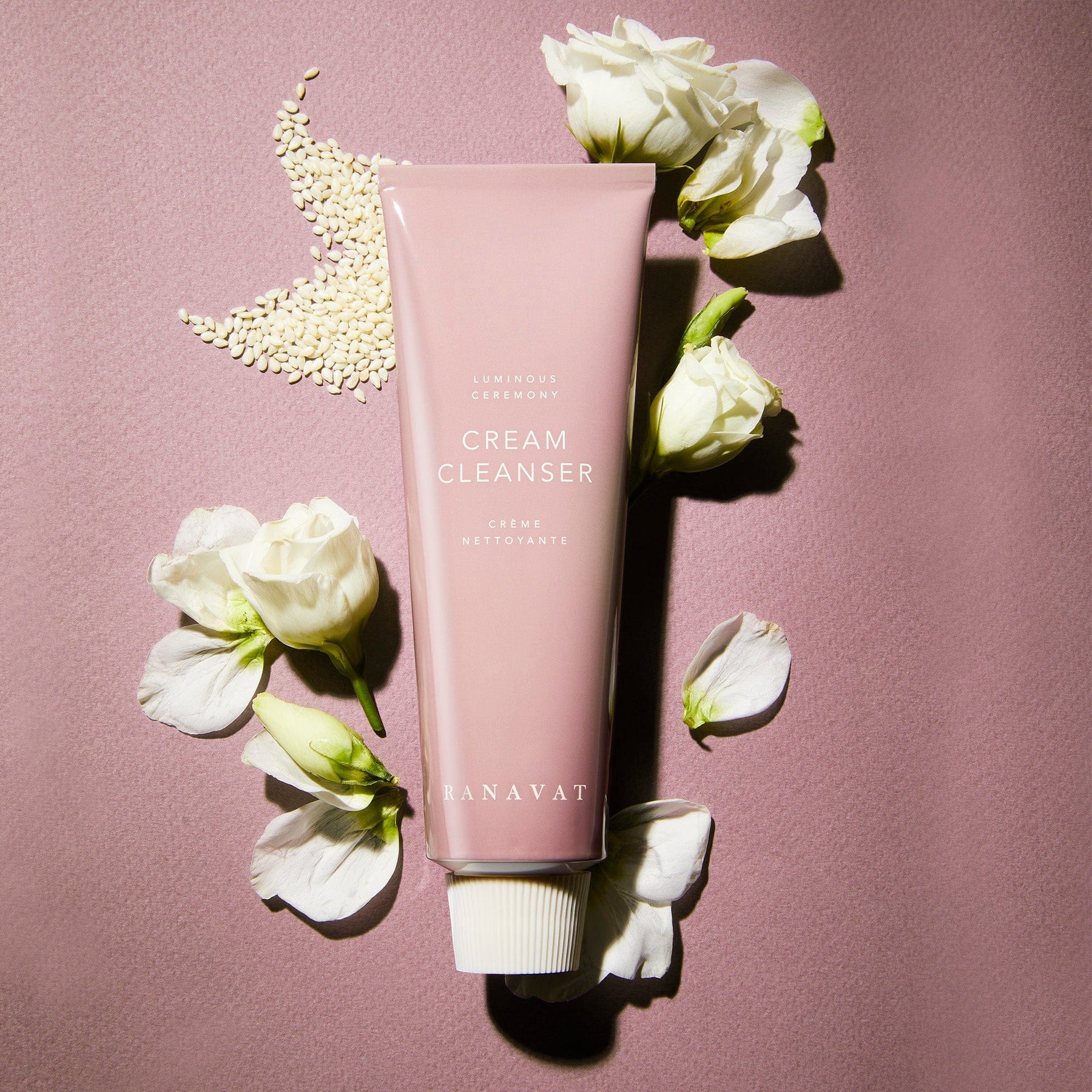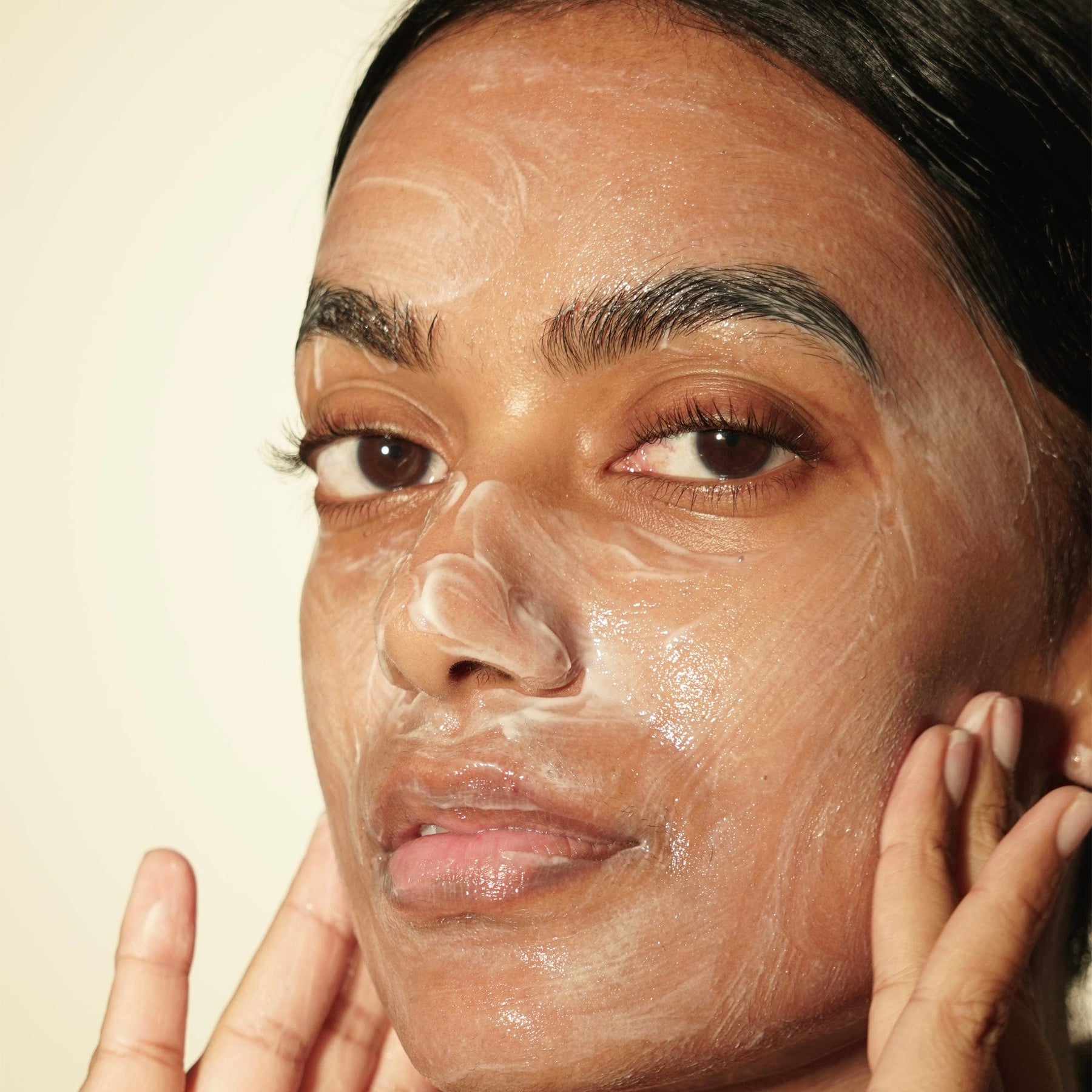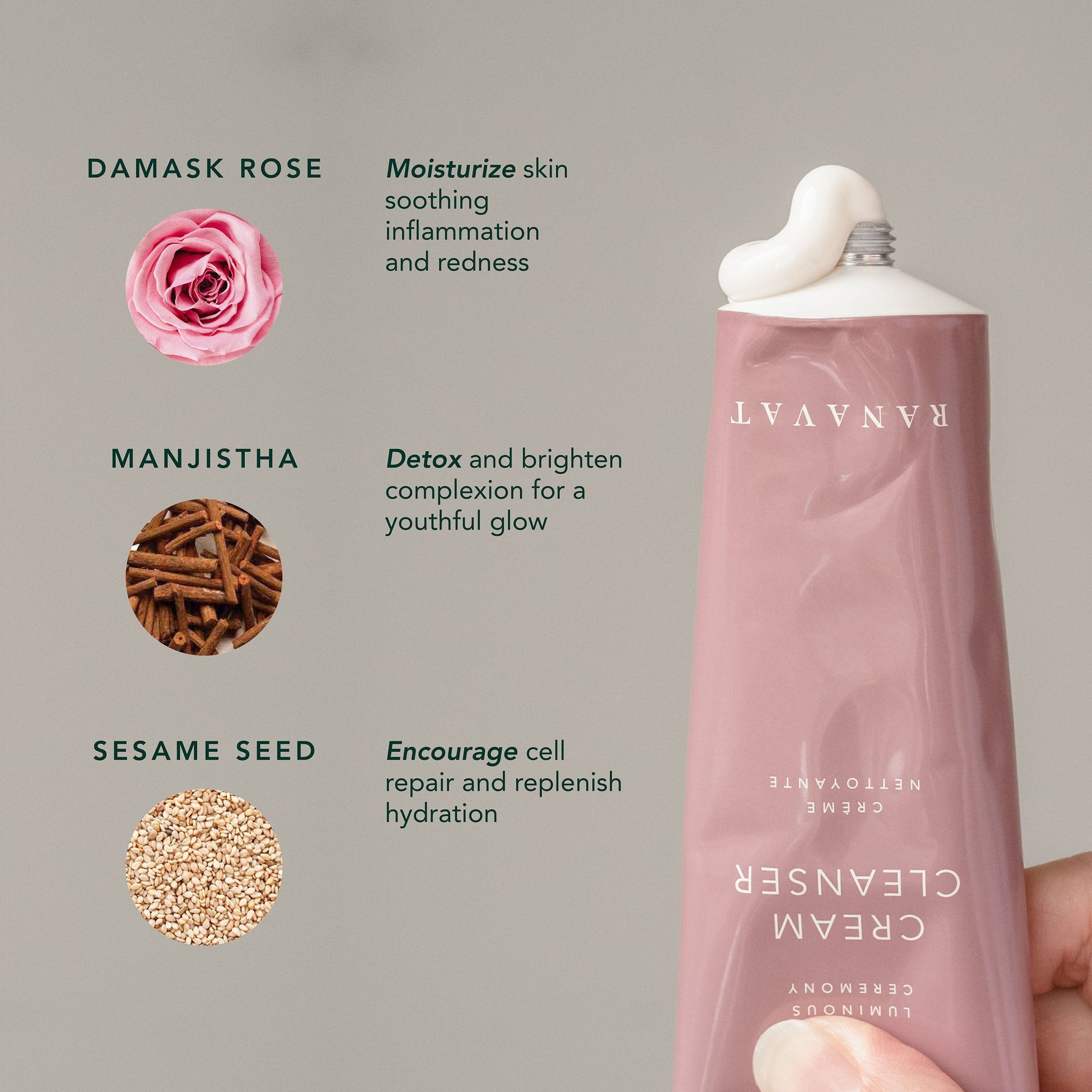 Crème Cleanser (100mL)
This creamy cleanser transforms to a milky texture that effortlessly melts away makeup - even waterproof - and effectively removes impurities with Ayurvedic Manjistha. Skin is refreshed, smooth, and ready to embrace the nourishing treatments to follow.
Balancing formula for All Skin Types I Pregnancy Friendly I Rinses clean with water
Ingredients
Creme Cleanser  
Water (Aqua/Eau), Vegetable Glycerin**, Sesame (Sesamum Indicum) Oil*, Manjistha (Rubia Cordifolia)*, Cetearyl Alcohol** , Cetearyl Glucoside**, Glyceryl Stearate**, Cetearyl Olivate**, Sorbitan Olivate**, Dehydoacetic Acid, Benzyl Alcohol, Acacia Senegal Gum**, Xanthan Gum**, Tocopherol+, Rose Essential Oil (Rosa Damascena), Sodium Benzoate.
*Certified Organic / **Vegetable derived / +Non-GMO soy
A hybrid, cream-to-milk cleanser that gently removes makeup – including waterproof mascara and eyeliner – leaving skin smooth, soft, and prepped for next steps.
FAQ's
Does This Cleanser Remove Makeup?
Yes - Luminous Ceremony works effectivley to break down makeup cleansing the face from impurities incurred from the day.
Is This Cleanser Fit For All Skin Types?
We carefully crafted the Crème Cleanser to meet compatabilty standards for all skin types providing critical nourishment to the skin.
What Makes Your Cleanser Unique From Other Cleansers?
Intentionally formulated with Damask Rose, Manjistha, and Sesame Seed, Luminous Ceremomy effectively delivers moisture while simultaneously detoxifying the skin with each cleanse.
Gentle, Nourishing and Rinses clean
GOOD FOR

All skin types (even oily)

Optimized For

Removing Makeup + Sunscreen

Feels LIKE

A Spa (light roses)

FYI

Clean, Cruelty Free, Vegan, Optimized for all skin types
Application
Creme Cleanser
Use AM + PM as a perfect way to start your day
APPLICATION
Apply a generous layer onto damp skin and massage onto face and neck in circular motions. Rinse with warm water.
The Perfect Cleanse
1. Manjistha. Used in Ayurveda for its detoxification properties. Works to purify and cleanse the skin.
2. Sensorial. Feels like a spa on the skin. The gentle scent of roses calms the mind.
3. Luxurious. This formula melts away leaving your skin cleansed but not tight. It feels luxe and elevated.
"This potent serum meets oil works wonders on dry ends."
FORBES
"...the first Ayurvedic shampoo and conditioner that is clinically tested to regenerate and transform hair beginning at the root of hair health to the scalp."
THE ZOE REPORT