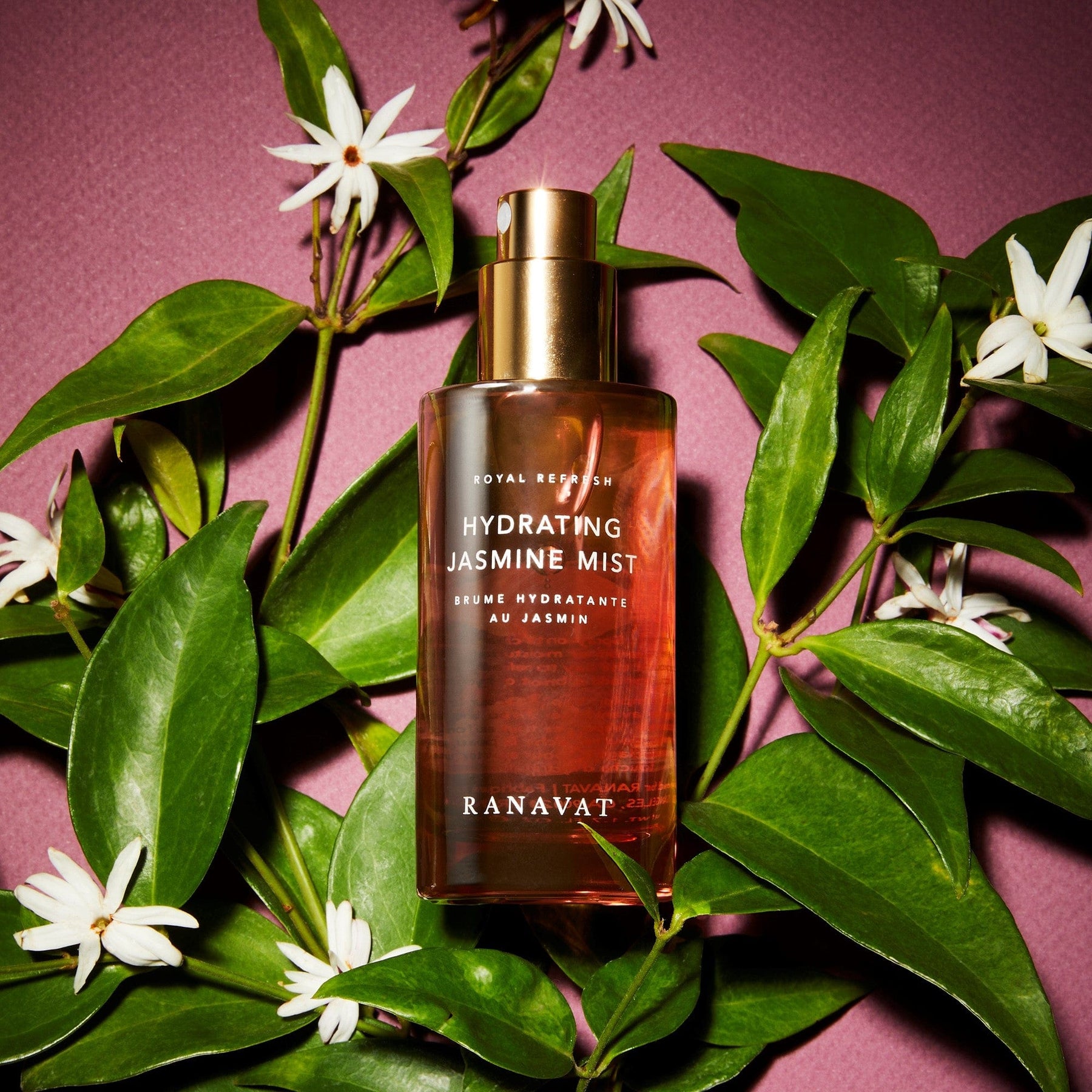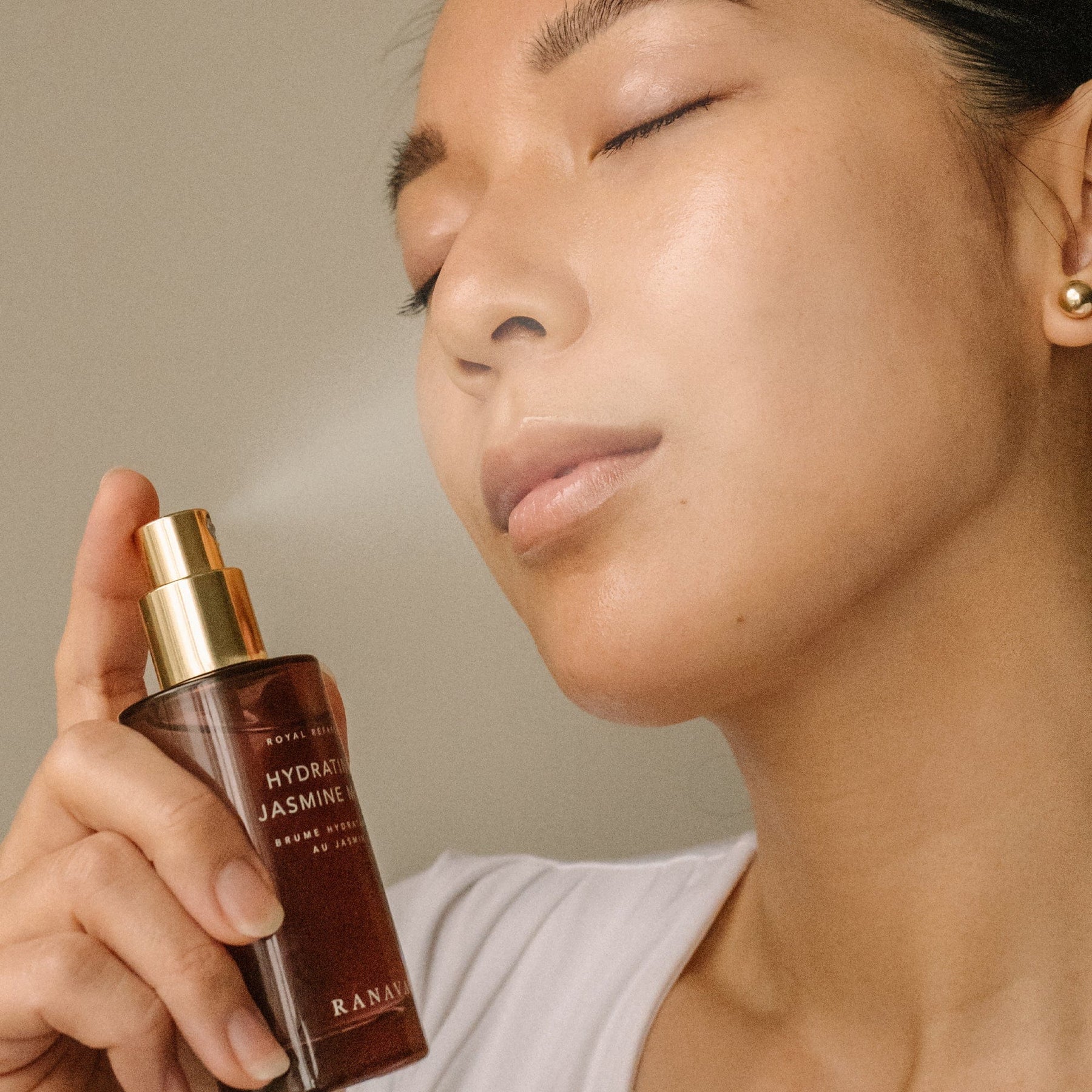 Hydrating Jasmine Mist
Royal Refresh
An antioxidant-rich, antimicrobial, sensorial spray toner that hydrates and protects all skin types.
Why You Need This
RANAVAT's steam-distilled jasmine flowers are sourced from West India. This hydration and antioxidant powerhouse delivers soothing replenishment as it fights environmental stressors.
FAQ's
Can I Set Makeup With The Mist?
Absolutely - we encourage using the Jasmine Mist whenever you need a hydration refresh or want to create a hydrated dewy look.
Do I Apply Before Or After Serum?
Serums activate with increased effectivity when paired with a damp base. We encourage 2-3 spritzes of the mist prior to applying your serum for increased hydration allowing the serum actives to penetrate the skin.
How to Use
Spray toner onto cleansed skin before serum or moisturizer.
Mist throughout the day to refresh skin, set makeup, or add a burst of hydration.
Pro Tip:
Apply two sprays of Royal Refreshing Hydrating Jasmine Mist onto the wrist.
Rub wrists together.
Ingredients
100% Organic Jasmine Officinale
Cruelty Free I Non-GMO I Palm Free I Synthetic Fragrance Free I Vegan 
Ways to Enhance Your Ritual
The South Asian Blowout
"This potent serum meets oil works wonders on dry ends."
FORBES
"I noticed the difference—smoother, softer, bouncier hair—the first time I tried them."
GOOP
"...the first Ayurvedic shampoo and conditioner that is clinically tested to regenerate and transform hair beginning at the root of hair health to the scalp."
THE ZOE REPORT